| | |
| --- | --- |
| | Totty Roots |
Totty Tottey Tottye Totly Toty Tottie Tolty Tolly Tody Toddy Toddie & etc.
You are the Welcome Visitor to this Site since Aug 2, 1999.

THANK you for stopping in to visit my ArtWork Web Site! Take a look around and enjoy your Visit!
Art Work by Birdie Totty McNutt

Introduction
The Birdie Totty McNutt Art Album is a private collection of some of the Art work done by Birdie (Totty) McNutt including pictures of her original oil paintings, pencil & ink drawings, woodworking etc. Take a look around and let her know if you enjoy the art work. The images will change periodically. If you have a TOTTY art work image you would like to share with us, please contact our TOTTY Roots Administrator and Photo Editor. THANK You again for visiting our Web Site!

NOTE: Photograph subject's are displayed below! to view graphic file, click on the linked picture. Some of these photo's are not as good as good be and they do not show the complete painting. These are for viewing ONLY, they are NOT to be downloaded or copied. Original Art Work was done & copyright of same by Birdie (Totty) McNutt.




Original works of Art by Birdie (Totty) McNutt
These painting are "not for sale"
They are part of my
Private Collection
Click on Link below to see larger view of picture
Winter Walk #9 Jan 1987 11x14 Oil

Butterflies & Daisies #45 Sept 1988 16x20 Oil

Big Sur, CA #37 Feb. 1988 16x20 Oil

Blue Flowers #7 Jan. 1987 14x18 Oil

Brandy #52 Nov. 1988 11x14 Oil

Basket of Roses #52 Nov. 1988 11x14 Oil

Bozo the clown #30 Nov. 1987 16x20 Oil

Californian Girl#31 Dec./Jan 1988 - 16x20 Oil

Indian Chief #32 Dec. 1987 - 24x30 Oil

Bluebonnet Lane #39 April 1988 18x24 Oil

Cool Drink #49 Oct. 1988 11x14 Oil

Little Pomo Papoose#48 Oct. 1988 - 11x14 Oil

Cutting horse #46 Oct. 1989 18x36 Oil

Blue Vase Daisies #16 March 1987 16x20 Oil

Eagle Spirit #50 Oct. 1988 8x10 Oil

Falling Leaves #47 Oct. 1988 20x24 Oil

Forest Home #57 Dec. 1989 18x24 Oil

Grandmother Singing Bird #34 Jan. 1988 18x24 Oil

Granny Hattie Totty #43 June 1988 14x18 Oil

Yellow Feather #11 Feb. 1987 - 16x20 Oil

Indian Child #10 Jan 1987 11x14 Oil

Young Indian Girl #19 April 1987 - 18x24 Oil

Indian Woman Snow Fire #44 June 1988 - 11x14 Oil

Indian Warrior #33 Dec. 87 - 11x14 Oil

Lazy Afternoon #19 April 1987 18x24 Oil

Mother's Love #40 May 1988 16x20 Oil

Grandmother Crosslin #42 1987 16x20 Oil

Night Hunter #56 1988 16x20 Oil

Old Fashion Rose #26 June 1987 16x20 Oil

Snow on Big Red Mt #35 Dec87-Jan 88 16x20 Oil

Stampede Storm #2 No. 1986 18x24 Oil

Fall Mt Stream #60 1989 18x24 Oil

Grandma Tishie McNutt #41 1887 16x20 Oil

Grand-daughter's Tears #27 Sept. 1987 16x20 Oil

Snowing on the Range #1 Nov 1986 16x20 Oil

Night Village #17 April 1987 16x20 Oil
We are always under construction on this web page!




Copyright Restrictions

Copyright Information and Restrictions: Birdie (Totty) McNutt have been provided for viewing ONLY. these painting's and all art work are copyrighted byt the artist. Any and ALL commercial use is strictly prohibited. HOWEVER, Permission is NOT Granted to copy or print ANY of the Art Work© located on this page, to other electronic locations - whether web pages or list postings without WRITTEN permisson from the artist Birdie (Totty) McNutt©.
Sincerely, The Birdie (Totty)McNutt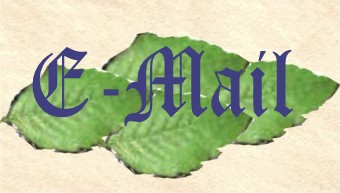 Please email additions, corrections or questions to: totty-owner@totty-families.org






Remember the Research you SHARE today will help your Decendants in the Future
This page was last updated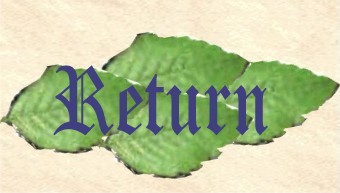 Return to TOTTY Roots Gallery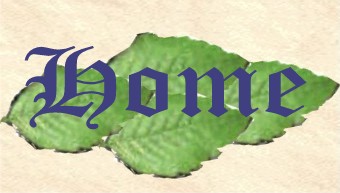 Return to TOTTY Roots Master INDEX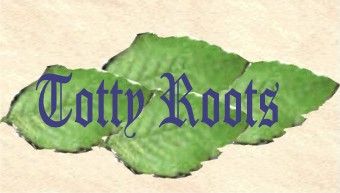 ALL "Totty Roots Images" created by Birdie (Totty) McNutt©
©1998-2009 Totty Roots Research Group*, ALL Rights Reserved.